Waterproof Lining Kits
Protect your Barney Bed so that it can last for years to come by adding a Waterproof Lining Kit.
The lining already inside your Barney Bed is water-resistant but does not protect against bedwetting or big water spills. Add this waterproof lining kit to make it 100% waterproof, featuring a soft terry towel top layer and a polyurethane waterproof layer. Simply replace your current Barney Bed inner lining with this waterproof lining and add your chosen Barney Cover on top.
"Fantastic quality product. It withstood the Niagara Falls of urine and washed brilliantly, and the waterproof inner covers saved the foam. All in all, well worth the money."
Bree P.
Verified Barney Bed Customer
Regular price
$ 49.00 AUD
Fast & Free Shipping in Australia Low International Rates.
12-Month Manufacturers Warranty
Barney Bed Sold Separately.
FREQUENTLY PURCHASED WITH
View full details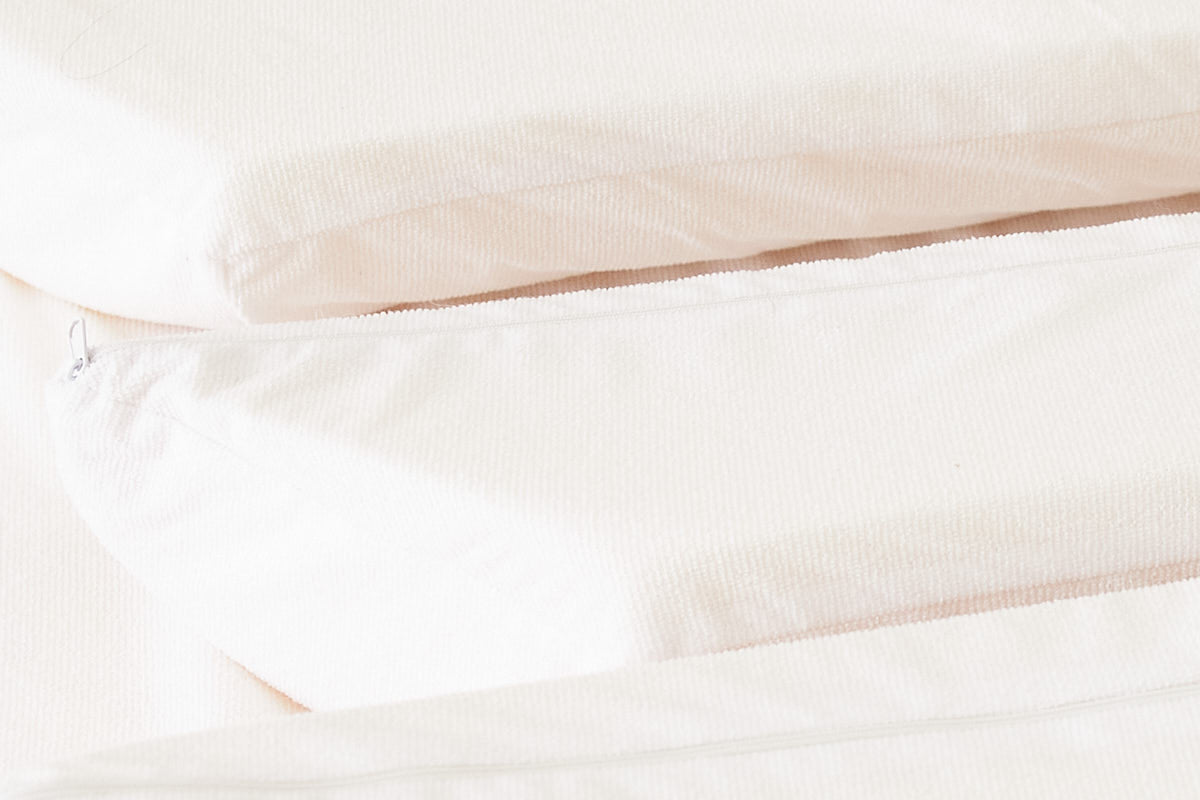 Prolong the life of your Barney Bed...

100% WATERPROOF LINING KIT
Soft terry towel top layer and polyurethane waterproof layer
THOUSANDS OF 5-STAR REVIEWS
Check our real reviews on Facebook and Google nearly all 5 Stars!
By adding a waterproof lining...
SIMPLE TO CLEAN
Removable and machine washable
QUALITY GUARANTEED
12 month warranty on any manufacturing defects
Protection from spills & bedwetting...
PEACE OF MIND
Never worry about having to throw out another dog bed
PERFECT FOR PUPPIES IN TRAINING
And dogs with incontinence
REPLACES ORIGINAL LINING
Take off water resistant lining and replace with waterproof kit
KIT COMES IN FIVE PIECES
2 long bolster liners, 2 short bolster liners and one mattress protector
100% WATERPROOF LINING
Perfect for incontinent dogs or puppies still in toilet training
I've recently purchased an XL Barney Bed, spare cover and waterproof kit. Throughout the entire process I received exceptional customer service, support and communication. The staff are prompt in response and go the extra mile to assist. Barney is a quality product. The materials and workmanship exceed my expectations. My Rottweilers love this bed and it's only been here a few hours. We purchased it for our older girl, but it appears that we may have to buy some more. 🤗😁👌
MEG L.
Verified Barney Bed Customer
Collapsible content